Videographers
Our videographers are funny, passionate, caring, talented and all around incredible people. Whether you have the pleasure of working with one of our certified drone operators or experienced camera operators, you can bet that these peeps will get the job done while having a great time in the process.
Hi, I'm Joel jackson but you call me JJ. I have traveled the world shooting fashion films for major clients such as L'Oréal, Maybelline, Redken, Clarins, and many other fortune 500 beauty companies for the last decade. As a Denverite for the last 20 years I have an extensive knowledge of the area to make the beauty happen.
My artistic skill set includes the usage of the best high quality equipment such as 4K video cameras, drones, and still photography. I'm excited to use my professional video skills to capture a couple's union. The union that is the single most intimate and loving moment in the lives of couples taking their love to the highest of places. I cannot wait to take your special moment and capture all of it's finest moments. I want to tell your story and make your wedding memories last a lifetime.
is a multimedia specialist that was born and raised in New Jersey. After going to Northeastern University in Boston, he moved out to Colorado to continue his career creating immersive content, primarily specializing in video, photo, and design. When not behind a camera, Jeff is a musician and audio engineer who has a strong passion for both composing and performing.
Being a hopeless romantic, Jeff loves to take part in the magic of weddings. He loves to shoot subjects in their happiest moments and finds that weddings are a unique opportunity to use his cinematic style to capture genuine human interactions. He loves the energy he gets from working with couples about to embark on this journey and strives to shoot content that adequately captures the indescribable bond they share."
is from Fort Collins, Colorado. Outside of videography, I love spending time with my wife, playing music and drinking coffee. I enjoy wedding videography because it's a chance to be a part of an incredibly special day. Wedding films are a fantastic because they capture the magic moments like the first look, the kiss and the first dance and save them forever. I do my best to create a style that's clean, artistic and cinematic. Working with wedding couples is a great experience because every wedding is different and each day is an opportunity to tell the story of two amazing people as they start the rest of their lives together.
Photographers
Here at Castlehouse, our photographers always deliver. Seriously. They are all-stars. Some started as portrait photographers others began as event photographers but they have all agreed that their passion lies in the weddings they've photographed. There's something special for us about capturing that special moment in time that you will cherish forever!
I'm a Colorado Native! I just turned 30 and am very excited to kick off this next chapter of my life.When I'm not photographing weddings I'm in west Colorado camping with my wife and our awesome dog, in our 1974 camper. I enjoy photographing mountain landscapes and the Milky Way when I'm away from the city life.

My style is easily described as epic, from my composition to lighting style. I work with the location and mood at the time to produce outstanding images that are forever memories.
I love working with couples because, I myself am a newly wed and it's so fun to learn the love story and get to know the couple to the point that I'm super excited to capture their their big day.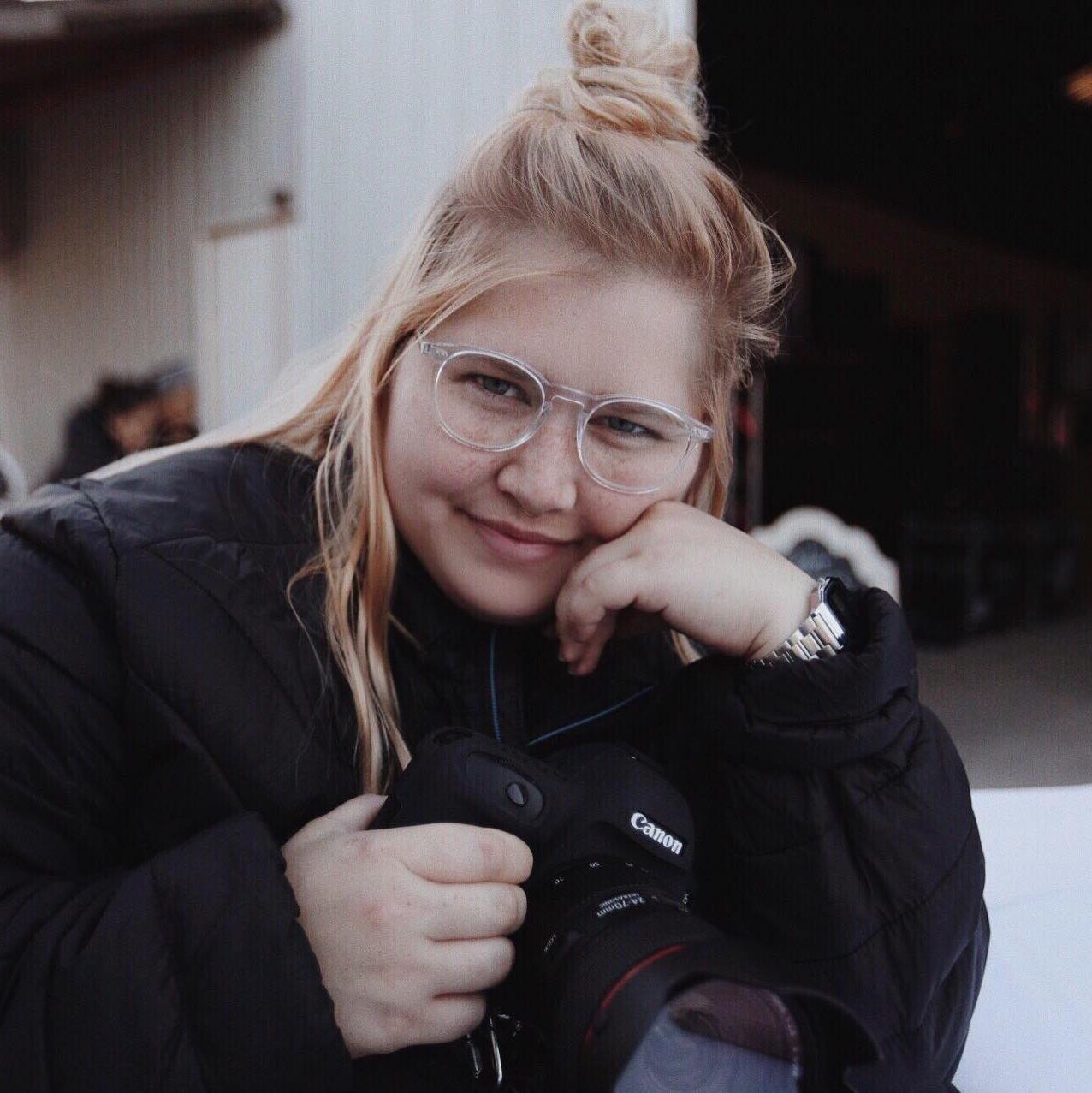 Hey guys! My name is Kennedy I am a 24 year old photographer living in Denver, CO. I graduated with a journalism degree from university of Arkansas in 2018. I am a specialist at Apple and own my own photo company!
is a stylistic photographer that's been working on weddings since she was 14 years old. She was born and raised in Denver, Colorado, but is originally from Belgrade, Serbia. In her free time, she likes to be very athletic and has taken up multiple photography jobs to expand her portfolio and strive towards her dreams. She loves using people as her subject and loves illustrating how every single moment happens frame by frame. She's a very friendly person and is very involved with photography which makes her easygoing for her customers as well. Her art is very modern and abstract and she loves taking candid photographs with every happy moment caught on camera.
Aerial Cinematographers (Drone Operators)
We can all agree that drone videos are awesome so that's why we have a whole crew devoted to getting those goosebump worthy aerial shots. All of our aerial cinematographers are Part 107 Commercially Certified drone operators by the Federal Aviation Administration so, yeah, we take it seriously.
was born and raised here in Denver, Colorado. When I'm not flying I enjoy spending time with my 80lb Great Pyrenees, playing 90s and 00s covers on my acoustic guitar, and expanding my artistic side with things like graphic design and web development. Aerial videography is what I am most passionate about because it allows me to show people the world they live in from an entirely new perspective. I constantly strive to create images with vast artistic style, but without over processing.
Creating a natural looking image that still maintains artistic flair is the challenge I face on a daily basis. Weddings provides us image makers with a pristine setting full of raw emotion and exquisite detailing which is an ideal setting to capture fantastic content. It is easily my favorite type of shoot!
is an editor/producer/camera/musician with 15+ years of experience entertainment industry working in New York, New Orleans, Wyoming and California at companies including NBCUniversal, MTV, Bravo, PBS, Comcast and Warner Brothers. As owner of his own video production company in Sheridan, Wyoming, Schatz has independently produced various film festivals, theatrical events, music videos, comedy shows, and video productions of all sizes.
I am passionate about visual story telling using different mediums and new technologies. I began modestly when I was 11 years old. I bought my first 8mm Film Camera from an antique store for $3. In the years that followed I taught myself the art of film making with my cousins and on family vacations.

Since then, I have worked on many different productions over the years including independent features, reality TV series, corporate events, music videos, commercials and promotional spots. I am also a FAA licensed UAV drone pilot utilizing the latest unmanned aircraft systems to capture stunning aerial 4K footage.
is a traveling photographer, drone pilot and documentarian originally from California but raised in Nebraska. To put it simply- I'm a creative with a passion for storytelling. I was raised on the road traveling between the West Coast and Midwest. The variety of life, land and culture introduced to me at a young age sparked a love of storytelling I have yet to put out. When I'm not working I like to travel where ever my little toyota will take me.
I capture genuine and unique moments as well as the most breathtaking aerial shots. I love aerial videography because it offers a different and more cinematic view. The stress of pulling off the single best day of your life is unavoidable, but I take great pride in making sure you have one less thing to worry about- a life lasting memorable video.
Castlehouse Creative Director / Editor / Email Dude
The man, the myth, the legend. Alex is the guy who you'll be talking to about all things Castlehouse. He's a stellar video editor, an incredible videographer but overall, just a wonderful person. If you have any questions about booking with us, being a part of our team or simply just want to vacation somewhere cool, Alex is here for you!
A recent graduate of George Washington University and Portland, Oregon native, Alex is a creative problem-solver, a motivated business manager and an enthusiastic filmmaker. He loves to write, direct, film, edit, and photograph. He can also juggle and unicycle (but not at the same time, let's not get too crazy now). Alex first met Roo, the founder of Castlehouse Videography, in Morocco when they were young teenagers on an Arabic immersion program where they spent the summer making bad music videos and tea shop hopping around North Africa. Now, almost a decade later, Alex is running Castlehouse with a camera in one hand and a Chipotle burrito in the other.